Home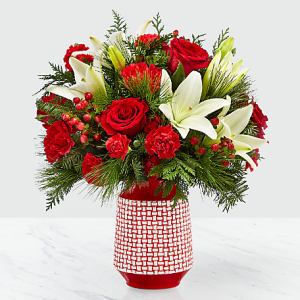 Sweet Joy
Vase Arrangement
Hues of red are contrasted with bursts of white to make a bouquet that is sweet and beautiful. With classic red roses and red carnations, the bold white Asiatic lilies give the Sweet Joy Bouquet a refined look that will leave the recipient with a smile on their face.
$59.99, $69.99, $79.99
Shown at $69.99
More Info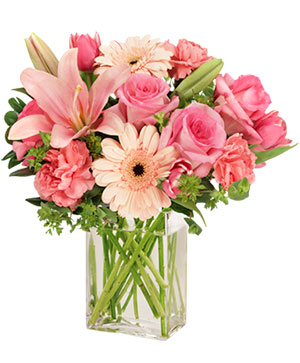 EFFLORESCENCE
Flower Arrangement
Our Efflorescence bouquet is bursting into bloom with a gorgeous collection of pink flowers! Let love bloom with this lovely arrangement of gerberas, roses, tulips, lilies and other spring favorites. Call us or order spring flowers online 24 hours a day!
$55.00, $65.00, $75.00
Shown at $65.00
More Info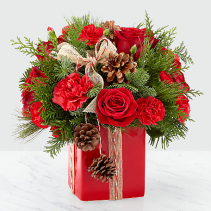 Gracious Gift
$49.99, $59.99, $69.99
Shown at $59.99
Shown at $59.99
More Info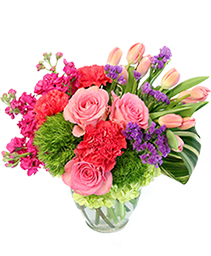 Blossoming Medley
Floral Design
$70.00, $90.00, $110.00
Shown at $90.00
Shown at $90.00
More Info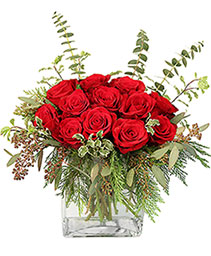 Holiday Sensation
Bouquet
$70.00, $95.00, $110.00
Shown at $95.00
Shown at $95.00
More Info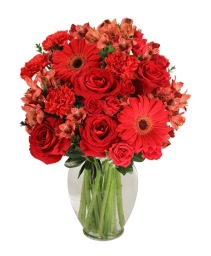 Charismatic Crimson
Floral Arrangement
$55.00, $65.00, $75.00
Shown at $65.00
Shown at $65.00
More Info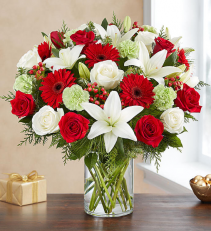 Garden of Grandeur
Vase Arrangement
$74.99, $99.99, $124.99
Shown at $124.99
Shown at $124.99
More Info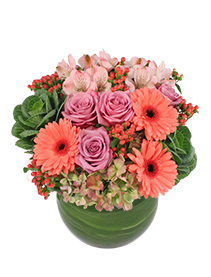 Forever More
Arrangement
$70.00, $85.00, $100.00
Shown at $85.00
Shown at $85.00
More Info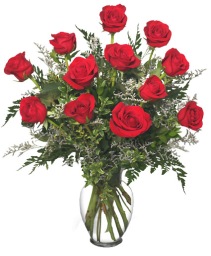 Classic Dozen Roses
Red Rose Arrangement
$69.99, $114.99, $134.99
Shown at $69.99
Shown at $69.99
More Info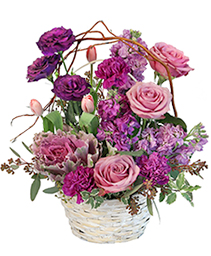 Purple Showers
Basket Arrangement
$65.00, $75.00, $85.00
Shown at $75.00
Shown at $75.00
More Info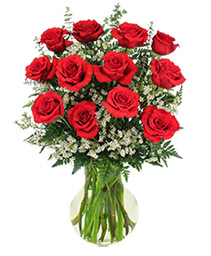 Red Roses and Wispy Whites
Classic Dozen Roses
$69.99, $114.99, $134.99
Shown at $69.99
Shown at $69.99
More Info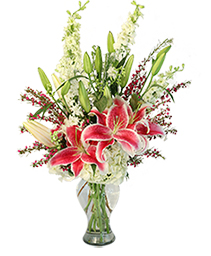 Deeply Dedicated
Vase Arrangement
$80.00, $100.00, $120.00
Shown at $100.00
Shown at $100.00
More Info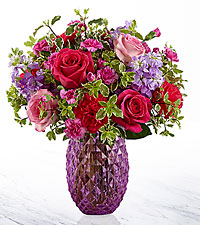 The Perfect Day
Bouquet
$44.99, $54.99, $64.99
Shown at $64.99
Shown at $64.99
More Info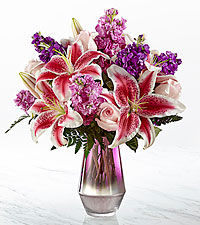 Shimmer & Shine
Bouquet
$59.99, $69.99, $79.99
Shown at $79.99
Shown at $79.99
More Info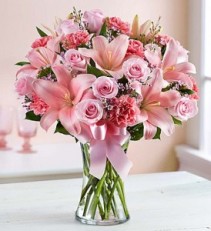 Expressions of Pink
Vase Arrangement
$59.99, $69.99, $79.99
Shown at $69.99
Shown at $69.99
More Info